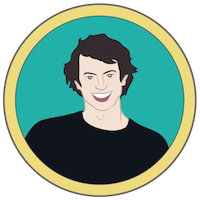 Email Me: jared (at) jaredandrews (dot) com
Online Profiles: HN, reddit, Instagram, GitHub, LinkedIn, Spotify
Greetings! My name is Jared Andrews. I am a freelance software developer. I was raised in Central Massachusetts, went to college at WPI, and lived in Allston, MA for several years after. I am currently traveling the United States indefinitely. I work remotely with several clients on Android and Web Development projects. If you are interested in working on a project with me, please check out my Portfolio and/or LinkedIn and shoot me an email. I would love to build a great app or website with you!
During my time in Boston I cofounded Rock and Culture blog, Spark & Fizz with some of my friends. If you are interested in DIY music and culture I would ask you to check it out. Along with handling the tech side of things I frequently write, edit videos and conduct interviews for Spark & Fizz.
The purpose of this website is to host content I created that has nowhere else to live. What that entails will become clear over time :D
Technology Interests
Structurally Sound Android Development
Android UI and Unit Testing
Static Sites (Why is everything on the internet so slow in 2017!?)
Artificial Intelligence
Cellular Automata
Generative Art
The Post Automation World
Other Interests
DIY Music, DIY everything really
Motorcycle Riding and Maintenance
Wood Working
Rock Climbing
SCUBA Diving
Fringe Cultures
Photography and Video Editing
Portrait Graphic by Alyssa Alarcón, based on a photo by Townsend Colon.
Content on this site is copyright 2015 to infinity unless otherwise stated.
Any code on this site can be considered MIT licensed.
Any views expressed on this site are those of the author and do not reflect views held by past or present employers.